Services
Our repairs services encompass electric motors, pumps, fans and gearboxes.
In addition, we provide elements of conventional machining.
Electric motors
Our experienced team diagnose failure modes in both AC and DC machines to assist customers to further prevent repetitive breakdowns.
On receipt, each motor is dismantled, inspected and tested with all faults being documented. The overall condition of the motor is recorded with the use of digital images. The repairs will always include a detailed examination of all critical parts and their respective condition. A list of required replacement parts will be drawn up. All bearings and seals are replaced in all cases of motor repair. We then estimate the time and cost of the work needed and communicated it to the customer.
All motor rewinds are conducted in house with our fully equipped rewind shop. Every motor rewind is tested at every stage to ensure that the motor will be providing optimum performance once the repair has been completed. We then impregnate and stove the windings to ensure a good solid encapsulation. It is then cooled and given a final examination our testing facility. When the repair is completed, the motor is painted and carries a guarantee of up to one year.
Worn Housings can be re-machined, shafts sleeved or re-built. If required high-speed balancing can be undertaken.
If a motor is found to be beyond economical repair, we stock new motors and can offer a replacement motor in most cases.
On-site motor inspection
With prior arrangement, we can provide on-site motor inspection, site services and vibration analysis..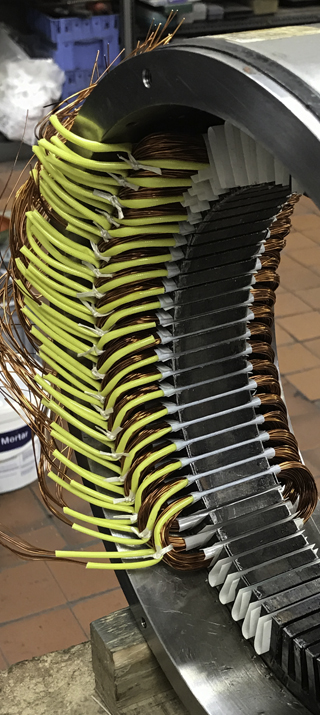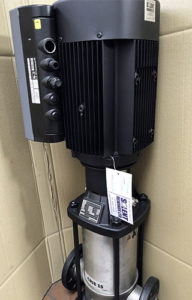 Pump repairs
Solent Rewinds work with industrial processing companies and facilities management companies to provide repairs to process and plant room equipment. 
As with all other rotating equipment, on receipt of the pump we inspect and record the condition of the unit which includes taking digital images of the critical parts, as well as wear or related damage.
The pump is then machined to ensure components create the necessary internal tolerances required within the pump. Bearings, mechanical seals are automatically replaced.
Impellers, wear rings, shafts, sleeves and castings normally can be reclaimed and salvaged and the impellers and rotors dynamically balanced to ensure that the pump characteristics are maintained and will operate at optimal performance levels in application.
Fan Repairs
Reliable fan operation for both cooling and extraction, is critical for many businesses. Solent Rewinds are an experienced repairer of all types of fans, from large industrial units down to small fan deck sets which are used to achieve a specified airflow or where space limitations exist.
On receipt of the fan we disassemble and clean and inspect each individual component including the integrity of the casing and impellors. We will replace or repair shafts and shaft components and can fully repair the machines that drive the blowers or fans. If deemed uneconomical to repair, we will offer to replace the motor. In addition, we offer balancing and vibration analysis where appropriate and if required.
For fan decks, we have access to many fractional horsepower electric motors, fan wheels, fan blades and capacitors for quick turnaround.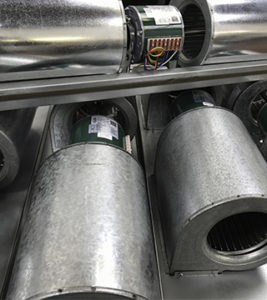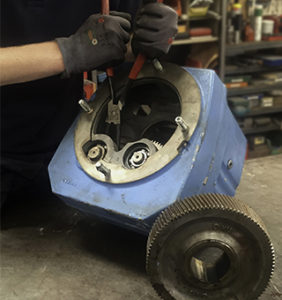 Gearbox Repairs
Solent Rewinds offer a complete refurbishment programme for all brands and types of industrial gearboxes.
As with all other rotating equipment, on receipt of the gearbox, we inspect and record the condition of the unit which includes taking digital images of the critical parts, any wear or related damage. We will examine root cause failure of the unit and can provide oil analysis if required.
We have close relationships with all of the major gearbox manufacturers to ensure that the parts, especially the gears, are replaced with the original components specified in the design, where possible. If any components are now obsolete, we will use machine shop facilities to re-engineer if this is possible. 
Machining
We are able to provide some elements of conventional machining such as turning, milling, and drilling. This enables us to undertake immediate repairs to worn or damaged components or produce replacement parts.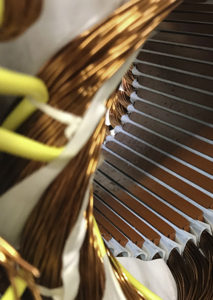 Refrigeration equipment repairs
Solent Rewinds have been specializing in the repair and rewind of various types of refrigeration equipment over many years. This includes repairs to motors used by;
Transicold 

Carrier (especially Vector generators)

Leroy Somer

Zeihl Abegg

EBM

Siemens

Thermo King
This also includes semi-hermetic stator rewinds. However, we also rewind other refrigeration motors, such as:
Compressor stators (all refrigerant/oil compatible materials in stock)

Condenser/evaporator fans

Carrier double ended stand-by motors

Water jacket motors (used on Maxima)
Motorised Conveyor, Roller, and Drum Motor Repairs
A drum motor is a conveyor drive where the motor, gear drive and all moving parts are enclosed inside the drum. The motor and gears operate in a sealed oil bath ensuring proper lubrication and cooling. 
Solent Rewinds experience with the food industry and theme parks has led to them having vast experience in the repair of motorised drum or conveyor rollers, irrespective of brand.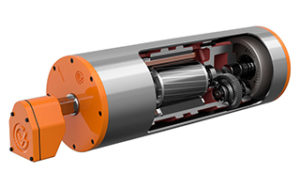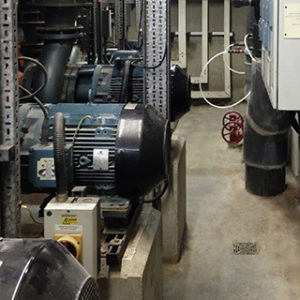 Facilities Management Support
Our electro-mechanical repair capability supports many Facility Management companies. Besides our workshop repairs, we can also support our FM customers through site work. This mainly involves the removal of rotating equipment from plant rooms or air handling units and re-commissioning following the repair. Where possible, we will repair in situ.
Electronic Repairs
Solent Rewinds assist our customers to find repair solutions on a range of electronic products. We are distributors for Toshiba invertors and can provide other makes if required.
Replacement Metric Frame Motors
We keep a large stock of new motors from 0.37kW to 15kW in both 2 pole and 4 pole speeds offering all three mounting options. On request we will change the mounting type to suit your equipment.
Collection and delivery
We offer a range of collection and delivery services.